About Flextherm Heating Systems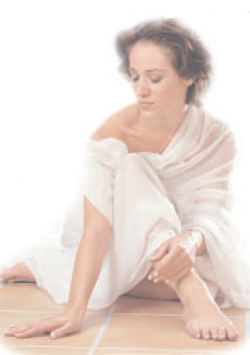 FLEXTHERM HAS DEVELOPED THE TRUE SCIENCE OF WELL-BEING: SURROUND COMFORT. INSPIRED BY NATURE, OUR FLOOR WARMING AND HEATING SYSTEMS APPLY THE PRINCIPLES OF RADIANT HEAT TO PROVIDE USERS WITH THE COMFORT THEY DESERVE.

The same way the sunshine makes a cool day more pleasant, our floor warming and heating systems provide gentle, enveloping warmth combined with healthy ambient air. Like the elements in the environment that absorb and radiate solar energy, the objects, walls and people in a room absorb the heat emitted by the floor and distribute it throughout the space. Unlike traditional localized heating systems, this multiplies the sources of heat.

The principle of radiant heat is based on a constant quest for balance: heat moves from warmer to colder surfaces to reach an equilibrium by reducing the temperature difference. The temperature of the environment and of the surface of the skin gravitate toward the same level, limiting loss of body heat. The beneficial effect for the occupant is that the room feels warmer even though the air is cool and comfortable.
---
---